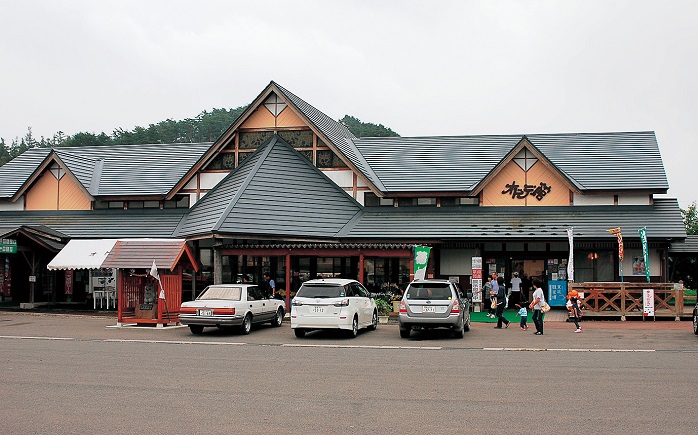 The Oritsume Road Station is a popular rest and observation destination on the main regional road extending from the Kunohe IC, Hachinohe Expressway to Kuji City. There you'll find lively farm-fresh market Odode kan, where vendors sell regional specialties, such as sweet tea and wild vine juice, arts and crafts, and prepared meals. Every season brings with it a new preserved food lovingly prepared by mothers from the surrounding area. The Market also houses the Masazane Kunohe FM Studio, which broadcasts local information– Feel free to peak in if you have a moment. The adjacent restaurant serves up popular chicken dishes. Try the Hittsumi Set with its regionally famous chicken broth, or the mouth-watering Fried Chicken Set.
Kunohe-mura Furusato Development Company (inside farm-fresh market Odode Kan)
2-28-1 Yamaya, Kunohe-mura, Kunohe-gun 028-6506
Phone: 0195-42-4400
Farm-fresh market Odode Kan hours: 8:00 a.m. - 7:00 p.m.
Restaurant hours: 11:00 a.m. - 3:00 p.m.
Denden-tei (Ramen) hours: 11:00 a.m. - 5:00 p.m.
Closed: Last and first days of the year
Ostomate-service available.
24-hour information and rest facilities.
AEDs.